Higher data speeds are desperately needed to keep up with the ever increasing demand for streaming and cloud services, with energy consumption of data centres tripling in the next decade. The current side-by-side connection method for electronic IC's to integrated photonic circuitry is a limiting factor for obtaining high data speeds at low power consumption. WIPE is an European H2020 project that addresses the co-design, fabrication packaging and testing of intimately coupled electronic and photonic integrated circuits. In WIPE a BiCMOS electronic and an InP photonic chip are stacked on top of each other, reducing the length of the connections and significantly improving data speeds at lower power consumption.
Role of SMART Photonics
SMART Photonics has taken on the challenge of the design and fabrication of Spot Size Convertors. A Spot Size Convertor reduces optical losses and alignment tolerances by expanding the ~1um diameter light beam on the integrated photonic chip to a 4-5um diameter light beam which better matches the external fiber that carries the outward signal. SMART Photonics works together with top consortium partners in photonics: TU/e (lead), HHI, EFFECT Photonics (NL and UK), IMEC/IMINDS and IBM.
More information on the WIPE project can be found on wipe.jeppix.eu or you can contact Geert Langereis at geert.langereis@smartphotonics.nl.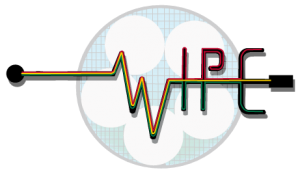 This project has received funding from the European Union's Horizon 2020 research and innovation programme. The publication reflects only the author's view. The commission is not responsible for any use that may be made of the information it contains.