SMART Photonics aims to be the trusted, leading foundry and development partner in integrated photonics. We closely collaborate with our customers to create innovative products that improve people's lives.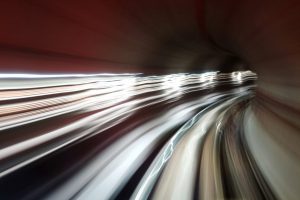 Job description
Together with the team you are responsible for developing, optimizing and managing the fabrication processes used to create photonic devices, such as lasers, optical amplifiers, and photonic integrated circuits. The goal is to ensure that our processes are efficient, cost-effective, and produce high-quality products that meet our customer specifications.
As cluster lead for Metal and Back-end process you report to the VP Engineering; in this role it is your responsibility to:
Define a roadmap with short- and long term goals, aligned with company mission and vision to secure TIER one foundry goals.
Align and cooperate with other Cluster leads and departments to establish solid development and integration of our new technology.
Represent your cluster during management meeting and presentations. Offering both in depth technical knowledge as well as strategical overview.
Coach and manage the team, with a focus on taking ownership and strengthen capabilities.
Assure all Metallization and Back-end wafer processes are released on time and with the right qualifications.
Secure the team provides efficient response and prioritize troubleshooting or other issues.
Analysing and improving existing processes, including control systems, to increase efficiency and reduce costs.
Offer profound knowledge of metallization processes of thin wafers and preferably also of back-end processing of thin wafers. 1st priority is being able to support all tech experts in the team and step in  where needed.
We are looking for a person who has/is
A master's degree in the field of Physical Chemistry, or similar.
+ 6 years of experience with wafer metallization processes; Sputtering /Evaporation /Electroplating and /or Back-end processes; Grinding /Polishing /Cleaving.
A good understanding of various processes used in the fabrication of semiconductor integrated circuits.
Proven drive of operational excellence aligned with company vision.
Experienced with process improvement and statistical tools like FMEA, SPC, DoE.
A natural drive to take ownership to get the job done, stay focused and be pro-active. The skills to develop the team towards recognized owners of metal and back-end process.
Embodies cooperation and co-creation and has the skills to do so.
We offer
To start something great, to add real value and to have a significant impact.
Excellent growth and career development opportunities, we invest in you via a tailor drafted career plan offering courses, training, and senior guidance to achieve your future career goals.
Our colleagues are professionals from all over the world, we have over 40 different nationalities and a committed team and management. Our team rewarded Teamwork Spirit with an 8.8/10 in 2022.
If needed; Full support for VISA process.
If needed: Relocation support.
Apply for this job