An eye for technical details while keeping in mind the bigger picture.
Job description 
This diverse and dynamic problem-solving position offers you a wide scope in leading the resolution of multidisciplinary manufacturing issues of InP photonics wafers and devices. It is covering the triage, analysis, investigation, and resolution of process issues involving various disciplines including design, process, measurement and inspection. This means you need to able to thoroughly analyse and draw conclusions from the data and identify the areas to be further investigated.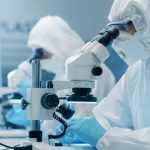 As our Continuous Improvement Engineer, it is your responsibility that elevated processing issues of SMART Photonics are adequately and timely resolved, therefore contributing to the continuous improvement of our manufacturing processes and direct impact on the resulting products that have been produced and will be delivered to our customers. You will be the one who makes sure that our process flows are unblocked and happening according a high-quality standard and runs as smooth as possible.
You are the one deciding on the right angle towards efficient work and production and provide the plans to optimize the manufacturing environment.
Insights in your tasks:
Solving critical manufacturing issues after the most likely solutions have been attempted but insufficient (Incident Protocol or IP's).
Initial assessment and investigation of the issue to see if it can be resolved single-handed, if not, creating and executing an attack plan to resolve.
Perform impact and risk analysis of the manufacturing issue on the performance or reliability of the final devices.
Where required seek input and collaborate across horizontal engineering, vertical engineering, operations, and R&D to ensure timely resolution of these critical issues.
Initiate, coordinate and lead Tiger Teams to solve these critical and high priority manufacturing issues that are cross-functional and complex in nature.
Initiate, coordinate, and interpret failure analysis activities as required for the investigations
Ensure resulting continuous improvements and recommendations are communicated and/or implemented in the design, process, equipment or manufacturing line.
Create summary dashboards on active Incident Protocols so Stakeholders and the leadership team have an up-to-date overview of the ongoing risks and timelines.
Prioritization of concurrent investigations to ensure throughput of solutions to the manufacturing organization.
Continuous analysis and recommendations to help reduce the occurrence rate of these manufacturing incidences, reducing rework and improve yields.
Engage and Participate in FMEA, Control Plan and Change Control activities to assess and minimize risks of manufacturing incidents happening.
Coordinate and/or contribute to longer term root-cause analysis and 8D's in response to customer complaints.
We are looking for a person who is/has
A Master or PhD degree in Electronics, Physics, Material Sciences, Chemistry or equivalent.
Good understanding of semiconductor processes and production techniques
+5 years' experience in a similar role within in the semiconductor industry
Experience with Silicon or InP photonics is a benefit
Demonstrated ability to work in a fast-moving and ambiguous environment where we meet deadlines and commitments.
Multidisciplinary, engineer who effortlessly works together with various departments in the process of the technological product lifecycle
Excellent analytical (statistical) problem-solving skills/knowledge
Programming/scripting experience for data extraction and statistical analysis.
Accustomed with relevant Failure Analysis Methods in Semiconductor industry
A Team player who knows how to motivate a team to realize the next improvement.
We offer
To develop with us SMART Photonics into a market leader in an entrepreneurial, dynamic environment.
A challenging position with plenty of room for own initiatives and professional development. This means you can grow into a lead position on short notice.
A company in which you start or grow a career, not just a job.
A talented group of passionate international people working in an open, informal culture in multidisciplinary teams.
Apply for this job