In our ambition to become the leading integrated photonics foundry, we are working hard to increase our production capacity. We are investing in equipment, machines, our people and the teams , all to increase productivity, improve quality so we can serve our customers even better. We are taking big steps in our journey and yet more steps to follow!
It is this moment we are recruiting for a Defect engineer. In this position you are active in both operational defect testing as well as creating your own team and scope.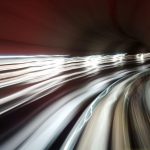 Job description 
The Vertical Integration Engineering (VIE) team is mainly focused on implementing incoming new products from our customers, industrialization of our manufacturing, improving our product and line yield, understanding the root causes of technological issues, and reducing the cycle time of our products in the manufacturing line.
As a defectivity engineer you will be responsible for the pre-analysis of reported issues and defects, assign them to the responsible team, follow up and monitor the correction progress and actively evaluate technical solutions and interface proposals. The focus will be on the coordination of all activities to resolve and close all deviations to the agreed acceptance criteria which are encountered by quality assurance process.
You offer strong knowledge of defectivity measurement and programming to develop and maintain a measurement process within the agreed performance indicators. Tasks are:
Develop and sustain effective, sensitive, and fast measurement recipes on multiple defect inspection and metrology tools.
Respond to deviations in process control and support process development experiments.
Participate in and drive process/metrology/defect reduction roadmap to meet technology development requirements and yield targets.
Analysis of (the origin of) defects, RCA.
Manage and control all Visual Inspection processes (WI's, training).
We are looking for a person who has/is
Advanced degree in chemistry, chemical engineering, physics, material science or electrical engineering.
At least 10 years of experience in a semiconductor environment in the field vertical integration and / or defectivity is very strong pre.
Ability to work in a fast paced, responsive, team-driven manufacturing environment.
Affinity with photonics.
Experience supporting a fab operations team, training of fab procedures, root cause analysis and problem resolution.
A natural independent drive to take responsibility/ownership to get the job done, stay focused and be pro-active.
Computer programming experience with SQL, JMP, MS Access, or similar database and analysis software.
Working knowledge of applied statistics (SPC/DOE).
We offer
To become part of a new revolution in chip technology in the field of Photonics.
An independent and senior role, to add real value and to have a significant impact, optional growth towards cluster lead and/ or managerial in the future if preferred.
Room for own initiatives and professional development.
A talented group of passionate people working in an open, informal culture in multidisciplinary teams.
Apply for this job