In our ambition to become the leading integrated photonics foundry, we work hard to expand our production capacity and to push the boundaries of our technology. We invest in equipment, tools and people to increase productivity and improve quality.  This enables our customers to thrive based on the latest cutting-edge technology in Integrated Photonics.
To lead and help us define and execute our HR strategy and to enable our future growth we are recruiting a; Director Human Resources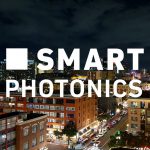 Description of tasks:
Report directly to the CEO, function as a thought partner on Human Capital
Advise and coach the Leadership Team, Supervisory Board and Works Council on all HR related topics.
Scope and execute the long-term strategic direction of Human Resources aligned with overall business strategy.
Identify, sharpen, and execute strategic HR development towards company growth.
Maintain a thorough understanding of labour market, HR trends, employee engagement, organizational culture, company values, Learning & development, talent development, recruitment and performance management via networking and connecting with other similar companies.
Responsible for recruitment of new talent across the entire organization.
Key leadership role in employee retainment, -engagement and -development.
Key leadership role in management development
Coach, develop and guide the HR and recruitment department
Nurture a positive working environment and strengthen our human capital.
Our ideal candidate has/is:
Successfully completed a Master degree HRM
Multiple years of work experience in a similar position in a high-tech company
Knowledge of and experience with relevant HR themes such as Employee Engagement, Change Management, Organizational Culture, Strategic HR business planning, Performance Management, Learning & Development and Talent Management.
Pragmatic and lean way of working
A trusted team player who offers the right balance between results and people management.
Knowledge of relevant laws and regulations.
Excellent Communication skills in English, knowledge of the Dutch language is a plus.
Proven ability to interact with and influence senior leadership, both in the company as with the supervisory board. This will include board-level presentations & leading HR initiatives across the company and in the Works Council.
Experience with scoping and executing a company-wide HR strategy.
Strong affinity with high-tech industry.
Has thorough understanding of the challenges in a scale-up company.
You endorse all our company values; Teamwork Spirit, Work Smart and Continuous Learning are must haves to succeed in this role.
What we offer you
Be part of an amazing adventure in building a solid HR department in an industry leading company.
A leading role in accomplishing the company's success.
To be a strong contributor in a talented group of passionate, high educated people working in an open culture in multidisciplinary teams.
A mature and enthusiastic HR team.
Personal development and expanding your skills in our industry.
Apply for this job