At SMART Photonics the process engineering group takes ownership regarding our internal production processes. Each speciality is divided in clusters and each cluster has a Lead engineer. For our Litho cluster as well as for the Plasma cluster we are recruiting a Lead Engineer.
Job description
Coach, guide and manage a group of (senior) process engineers.
Decide on actions to take, priorities and divide the workload and projects amongst the team.
Define and execute projects related to capacity expansion, process stability and performance.
Support process development and roadmap activities needed for future InP technology.
Participate in various cross functional teams to improve yields, solve process problems, simplify procedures, processes and selection, qualification and release of new tools and processes with improved capacity and capability.
You will oversee and work collaboratively with production and quality personnel assuring orders are completed on time and within specification.
Act as sparring partner for the VP engineering.
We are looking for a person who has/is
Advance degree in chemistry, chemical engineering, physics, material science, or electrical engineering.
At least 10 years of experience with 3-5 semiconductor processes  (Plasma or Litho)
Affinity with photonics and/or electronics
In depth knowledge and proven experience off process improvement and statistical tools like FMEA, SPC, DoE.
Experience supporting a fab operations team, training of fab procedures, root cause analysis and problem resolution.
A natural independent drive to take responsibility/ownership to get the job done, stay focused and be pro-active.
Embodies cooperation and co-creation and has the communication skills to do so.
proven skills to manage / lead a team and willing to help in the daily operational tasks as well.
We offer
To become part of a new revolution in chip technology in the field of Photonics,
To start something great, to add real value and to have a significant impact.
Room for own initiatives and professional development to a (more senior) Managerial position is an option.
A talented group of passionate people working in an open, informal culture in multidisciplinary teams.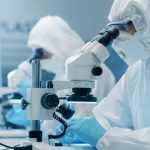 Apply for this job