SMART Photonics is a rapidly growing, ambitious open foundry on InP. We are grew our company from 90 fte (begin 2022) to 150 fte (YTD). Also our Test and Measurement team is growing and in need for an experienced Manager.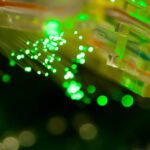 We recruit a
Manager Test & Measurement.
Job description
Manage the team, enable growth and development, structure daily jobs, help to prioritize and act as hiring manager.
Implement and improve testing and measurement of our wafers during and after the production process.
Embed T&M as part of the production and development flow.
Set clear procedures.
Draft a strategical forecast and -plan and prioritize accordingly.
Align team goals to company vision.
Represent team towards management; participate and advice in strategical decision taking.
Closely collaborate with other department managers
We are looking for a person who has /is
Master or PhD in Integrated Photonics or closely related.
Multiple years of semiconductor experience on managerial level, able to lead and empower senior engineers.
Multiple years of Test & Measurement experience on hardware wafer level, able to set new test methods from scratch.
A natural leader and a team player used to lead a diverse and international team.
Experienced in drafting roadmaps
This is a challenging as well as a Key role in our organization, we do not consider managerial starters for this position, kindly respect this.
We offer
A key role on managerial level within a growing department.
The ideal position to make impact
Fast growth and personal development are encouraged and supported.
Close to the technology as we have both the R&D team as well as the production facility on site.
Salary package, relocation options and growth plan are in place, to be further discussed during first call / meeting. Feel welcome to reach out if you need this info before applying.
Our employees value our amount of freedom with and 8.8/10!
Apply for this job