As a part of SMART Photonics' Product Integration Engineering team, we are seeking a talented and experienced Photonics Device Engineer. In this role you connect analysis and optimization of performance of photonic integrated building blocks to their manufacturability.
Your expertise in designing photonic circuits and making connections between related processes, simulations and actual performance will contribute to the enhancement of our product portfolio. Join our team and be part of a dynamic environment, where you can make a significant impact in the advancement of photonics underlying technology!
Responsibilities:
Who are we looking for?
The ideal candidate has/is:
PhD. in Photonics or similar work experience with a strong focus on the design and optimization of photonic integrated circuits for manufacturability;
Experience with layout and physical design of photonic integrated circuits, including knowledge of design rules and constraints, as well as simulation techniques using industry-standard simulation tools (e.g., Lumerical, RSoft, Synopsys PIC Design Suite, or similar);
Knowledge of the semiconductor manufacturing process and its impact on photonic device performance;
Solid understanding of optical and electrical characterization techniques for photonic devices;
Strong analytical and problem-solving skills with the ability to troubleshoot complex design and performance issues;
Excellent communication and teamwork skills to drive efficient collaborations within cross-functional teams;
Passion for continuous learning, keeping up with emerging technologies, and contributing to the advancement of photonic integrated circuit design and manufacturing.
Does this sound like you? Then join our dynamic team and be at the forefront of optimizing the performance of our platforms.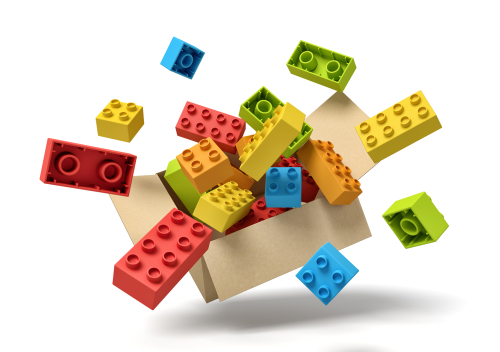 SMART Photonics offer and Culture:
Our company is located in Eindhoven, we have a team of +/- 180 colleagues, from a diverse culture and world-wide background. We value our people and are offering support and guidance in personal growth, career development and work-life balance.
As everyone is different, we offer a wide variety of possibilities:
Depending on the role and responsibilities up to 25% remote work;
Investment in your career development by a tailor-made career plan (including courses, training, and personal coaching options);
Up to 250 online courses, you can follow;
Chair massage, fruit of the office, company fitness discount and Lunch Walks;
We are located at the High Tech Campus a bustling location offering a supermarket, all kind of restaurants, a gym, and network events;
For people who need a work permit, visa and/or relocation, we are acknowledged as high-tech company allow to apply for the highly skilled migrant visa. We also have a relocation package in place.
Our employees valued teamwork with an 8.8 /10, freedom in their job with an 8.8/10 and collaboration with other colleagues an 8.6/10.
Salary insights will be aligned on during the first introduction meeting.
The 9 core values of SMART Photonics are: Customer obsession, Bias for Action, Teamwork Spirit, Passion to Innovate, Trust in each Other, Work SMART, Eye for quality, Ownership, and continuous improvement.
Apply for this job