SMART Photonics has the ambition to become the TIER 1 Foundry on InP.
To empower this ambition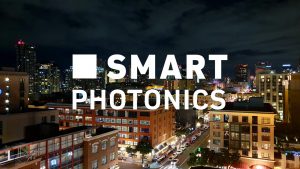 , we are recruiting a Principal Scientist. In this position you drive the innovation in our R&D team to develop the newest generation of Photonics Integrated Chips.
Description of tasks:
Connect research capabilities with product development needs.
Alignment with our global partners and customers to gain better understanding of their needs, challenges, and goals.
Internal cooperation in several teams and projects together with Engineering, Operations, and Commerce.
Develop, improve, and adjust the competencies of the R&D team together with our Manager R&D
Perform forward looking company sponsored research and development projects.
Lead new business proposal efforts from a technical point of view.
Closely follow the latest scientific developments at conferences and in papers
Contribute to the Roadmap definition of SMART Photonics and translate this Roadmap in actual projects and development plans.
Train and coach our R&D engineers, be an example, a go to person and a trusted technical expert.
We are looking for a person who has / is
A PhD degree in Photonics
After PhD at least 15 years of experience in a technical/R&D role in the photonics industry.
The ideal candidate has solid industry work experience in device, application, design, and implementation of integrated photonic chips.
Ability to effectively manage an urgent/crisis communication and drive a team to find quick solutions to critical problems.
Excellent written and oral communication abilities, along with confident presentation skills
Able to link departments, find common goals and to empower those who are part of your team.
Excellent match with our company values on Passion to Innovate, work SMART, Eye for quality and Teamwork spirit.
We offer
To evolve SMART Photonics to a TIER 1 foundry with global impact.
Gaining valuable experience in an InP foundry.
A challenging position with plenty of room for own initiatives and professional development.
A talented group of passionate, high educated people working in an open culture in multidisciplinary teams.
Benefits such as salary, relocation package, personal development, etc, to be discussed in the first introduction.
Apply for this job