We are offering a challenging and complex technical opportunity with a large scope, significant impact and influence.
Job description 
As our Process Architect you will become responsible for providing knowledge across all engineering platforms as well as implement a strong architecture in the process design. You define, implement, and improve the process architecture for PIC design, test and engineering, while balancing costs and product quality.
You have an active advising role towards senior management teams, and you can significantly contribute to the engineering roadmap for the years ahead of us. Strong communication skills as well as some-one who can oversee multiple disciplines, complex projects and challenging new technology in a rapidly growing scale-up environment is key to the success of this position.
Insight in your tasks:
Development, implementation, and improvement of the definition of process strategy, process architecture, process structure as well as the definition of testability requirements.
Assess and advise on changes.
Creates the architecture in modular, easy to maintain and extendable parts
Lead and/or participate in several complex (technical) projects
You are involved in NPI
Development and improvement of the roadmap for engineering (process, implementation, testing and measurement)
Involved in the test verification and validation process of the product.
Align Customer needs and expectations with deliverables.
You offer support in prediction of Yield (YE), test pattern verification, Test development and debug
We are looking for a person who is/has
Master or PhD degree in Electronics, Physics, Material Sciences, Chemistry, or equivalent
Good understanding of semiconductor processes and production techniques
+10 years' experience in a complex technical senior position within a production environment in the semiconductor industry is a hard requirement
Know-how of 8D problem solving
Excellent analytical (statistical) problem-solving skills/knowledge
Excellent communication skills and high self-organizing skills
Flexibility to deal with changing environments in a scaleup company
A Team player who knows how to motivate a team and getting things done
We offer
An essential key position within our organisation
To develop with us SMART Photonics into a market leader in an entrepreneurial, dynamic environment.
A challenging position with plenty of room for own initiatives and professional development and personal growth.
A talented group of passionate people working in an open, informal culture in multidisciplinary teams.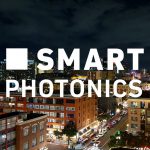 Interested? 
feel free to apply or reach out to our Recruiter Ilse de Graaf. Looking forward to your response.
Apply for this job