For this position we require a people manager who can coach and guide our team. If you combine this with a strong R&D experience, project management mindset and a passion for the semiconductor industry, we might have a very interesting and unique challenge.
Job responsibilities and qualifications
In this position your key tasks is guiding and daily monitoring of all our R&D projects and the R&D team. You have a clear overview and understanding of the links between people, projects, their priorities, and the added value in the entire picture. Our projects have a broad scope and are internal as well as collaborative projects (partly national or EU subsidized). You can manage the team, projects, and program on progress and (tight) schedules. Monitoring strategic projects from initiation through delivery, including planning, schedules, and budget.
Intensely you will cooperate with the R&D engineers to get the right technical information, so you can successfully manage relationships and projects with internal and external stakeholders. Also, you coordinate cross-functional project teams and activities, focused on delivering the results. At all time, you have the overview and you are able to report the status and progress. You are responsible for communicating project status, issues, and results via presentations, written reports, and conversations.
As manager you will work with our R&D team, existing of highly educated and enthusiastic people with different levels of experience. It is your task to guide them as a team and as an individual and support them in their development. In a positive way, you get the best out of this team.
We are looking for a person who has /is
What we offer you
A key position in a growing company, with a strong and eager team of colleagues around you.
Senior position with a huge impact in the integrated photonics revolution
Opportunity to adjust, influence and make this job your own. No other R&D manager(s) to take in consideration, it is just YOU!
Are you interested?
Please send your motivation letter and resume. If you need more information and insights, you can contact our recruiter Ilse de Graaf.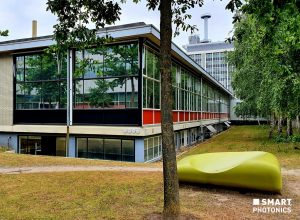 Apply for this job