SMART Photonics is a rapidly growing, ambitious high-tech company. Our technology is set to play an essential role in finding and developing solutions for the world's challenges, such as reducing energy consumption, improving healthcare, fighting food waste and our continuous hunger for information. As a foundry for integrated protonic circuits, SMART Photonics offers solutions for data and telecommunication, as well as for sensing – such as Lidar – and medical applications. And it doesn't stop there. To keep pushing our boundaries and improve our technology we are recruiting a
R&D Semiconductor laser/Epitaxy design engineer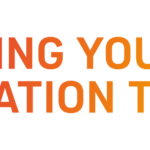 Job description 
As an R&D Engineer specialized semiconductor lasers, you are part of our Research & Development team. Within this team, you intensively collaborate with our scientists, direct R&D colleagues, product management, and other involved colleagues and departments.
It will become your challenge to design and optimize epitaxial layer-stacks, integrated semiconductor optical amplifiers and lasers fabricated in our facilities that will become successful products.
Main responsibilities:
Design and modelling of new laser/amplifier epitaxial layer-stacks and improving of existing ones
SOA and laser building block development used in our PDKs
Understanding of our customer needs and able to translate them into high-performance, reliable and manufacturable products using our InP integration technology.
Setting-up Design of Experiments and analyse large sets of data for the development and qualification of new products.
Participation in improvement projects, 8D's and /or FMEA's.
We are looking for a person who has/is
A PhD in Integrated Photonics or a PhD in Physics or Electrical Engineering with a focus on Photonics
In-depth semiconductor physics knowledge and understanding
Experience in semiconductor optical amplifiers and laser design and modelling with tools such as Harold, nextnano or similar
Knowledge in epitaxial layer-stack design
Cleanroom & semiconductor fabrication experience. In particular experience with epitaxial growth is a plus
Hands-on experience with laser characterization is an advantage
Experience with mask layout tools such as K-Layout, Nazca Design, Synopsis Optodesigner, Luceda IPKISS or similar is a plus
We offer
State-of-the-art technology in your field of interest.
A talented group of passionate and international colleagues, in a growing and promising company.
The option to contribute to patent applications and proposal writing
We invest in your personal development and professional growth, offering you a wide range of courses, coaching and training on the job.
Apply for this job