Are you ready for a challenging and interesting move in your career? Do you like to work in the cleanroom, and can you deal with responsibility? We are offering a position, interesting to a Senior Operator or Process technician experienced in the chip manufacturing process.
Job description
As R&D technician you will be part of the R&D team. It will become your responsibility to handle all R&D wafers and guide them, sufficient and carefully, through the manufacturing process. You prioritize, understand all involved manufacturing steps and collaborate with all involved teams.
You will be responsible to operate and control the machines to produce our R&D photonic integrated wafers.
You monitor the quality, potential defects, delays and communicate potential hick-ups.
Follow the process steps, safety instructions and guidelines.
Alignment with the R&D team to solve process problems, simplify procedures and processes.
You will oversee and work with production assuring orders are completed on time and within specification.
Basic reporting tasks
We are looking for a person who has/is
MBO / Vocational degree in a technical field. (VAPRO C, MBO 4)
At least 5 years of experience in a semiconductor &
production environment in the field of (senior) operator or technician.
A good understanding of various processes used in the fabrication of semiconductor
 integrated circuits or chip manufacturing.
Good communication skills in both the Dutch as the English language are a must.
A natural independent drive to take responsibility/ownership to get the job done, stay focused and be pro-active.
Embodies cooperation and co-creation and has the communication skills to do so.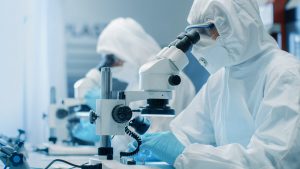 We offer
To become part of a new revolution in chip technology in the field of Photonics.
A challenging and next step in your career.
Room for own initiatives and professional development.
Working in Dayshifts.
Apply for this job