SMART Photonics is growing rapidly, and the recruitment team needs to expand to maintain the steady flow of employee growth. This is why we are recruiting a new team member for the SMART Photonics recruitment department. ; 28 to 40 hours a week.
In the current labour market, we need to be creative, flexible and offer an excellent candidate journey. Open and respectful communication, speed in process, and a true passion for recruitment is a key element in our success to attract talent.
The position is due to expansion of the existing team
Daily tasks:
Creating a strong influx of qualified technical candidates via sourcing, headhunting, events, and other initiatives.
Build and maintain strong collaboration with Photonics universities and related student associations within Europe.
Select the key career events for these students and participate on behalf of SMART Photonics.
Responsible for all internships & Traineeships within SMART Photonics.
Analyse recruitment data and offer options to improve the process.
Take care of own admin, interview planning and negotiations.
The candidate we are looking for has / is
A bachelor's or master's degree.
Strong affinity with technical students and young Photonics professionals, creative ideas how to engage with this group.
At least 2 years of international recruitment experience, preferable in the high tech.
True interest in the Semiconductor and/or Photonics industry, willing to become an ambassador.
A positive mindset and is pro-active.
An eye for detail and quality is a must as you are drafting complex contracts and agreements.
A core recruiter, eager to get that hire in.
We offer you:
An enthusiastic and international team, willing to help you in your development as well as offering you the freedom to take ownership and action yourself.
A job in one of the most promising companies in Integrated Photonics.
Training on the job, a recruiter seat, owner of projects and a diverse mix of tasks.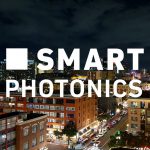 Apply for this job