Integrated photonics uses the power of light to create energy-efficient, faster, and more accurate microchips. The technology is set to play an essential role in finding and developing solutions for the world's challenges, such as reducing energy consumption, improving healthcare, fighting food waste and our continuous hunger for information. As a foundry for integrated photonic circuits, SMART Photonics offers solutions for data and telecommunication, as well as for sensing – such as Lidar – and medical applications. And it doesn't stop there.
we are recruiting a Reliability Engineer
As reliability engineer you become part of the Test & Measurement and the reliability engineering team.  The SMART Photonics customers are leading players in automotive, industrial, healthcare, data storage and robotics industry. To strengthen our quality capabilities for these market areas, we offer an exciting career opportunity of a Reliability Engineer. You will perform reliability testing, physical failure analysis in support of existing and new products and processes.
Role & Responsibilities
Define reliability requirements and develop reliability qualification plans for our PIC and building blocks.
Verify, Validate and comply the design and implementation, as well as run the internal qualification tests.
Lead 'Root Cause Analysis' activities, including experimentation, Weibull statistics, analysis, and delivering solutions. Planning and execution of design validation of PICs, SOAs and Modules.
Perform reliability testing capabilities to Telcordia's certified standards (GR468)
Define and implement state-of-art validation and data analysis methodologies, including lab automation and statistical methods. –
Design and improve in-house Automated Test Equipment.
Participate and contribute in design reviews, FMEA etc. through the entire product development life cycle; asses and communicate reliability risk to stakeholders.
Design and develop reliability monitoring and long-term reliability testing
The person who is going to make the difference has/ is:

Master's degree in engineering,
Industry experience in reliability engineering in semiconductor environment or close related.
Strong engineering fundamentals and ability to apply semiconductor knowledge to drive reliability testing.
Solid mathematic and statistical background and understanding. (Weibull, GR468, etc)
Experienced in failure analysis, FMEA's and-/or 8D
Affinity with 3-5 semiconductor materials.
A Team player who easily communications on different levels.
What we offer:
An interesting and challenging career path with plenty of room to grow in the future.
Extra career development via training, a senior buddy and several career growth programs.
An international and open team, our employees valued teamwork with a 8,8/10 last year.
A job in an open foundry in which we do most inhouse, from select the sample, to die bonding / wire bonding and from building stress – and validations setups to interpreting the data.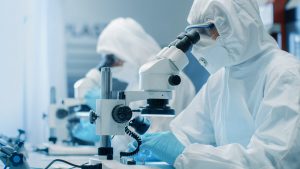 Apply for this job