Smart Photonics is hiring a Senior Technical Project Leader to work with our innovative customers and in conjunction with our internal R&D and manufacturing teams.
In this job you are responsible for; business analysis, requirements gathering and specifications development, project scope definition, project planning, and monitoring, as well as project status reporting internally and to the customer. You always keep the project goal in mind so we can achieve positive results. Key words for this job are leadership, systematic work, stakeholder analysis, risk management and progress measurement.
As our Technical Project Leader, you are taking care of the full project life cycle from definition to close out and ultimately responsible of project success and our customer satisfaction.
Job responsibilities:
Develop, define, and execute our most complex projects, managing them according to budget, time, and quality targets
Coordinate and lead cross-functional teams
Coach and guide the TPL team, support the less experienced team members
Regularly review the project status with internal stakeholders.
Identify risks and proactively tackle them raising awareness in the organization and bringing them quickly to successful closure. Be the 1st point of contact for issuing containment and Root cause analysis activities in case an RCA is required
Actively manage relationships and communications with external stakeholders
Mentor team members, nurturing them and facilitating effective cooperation. Establish and maintain standards and best practices in project documentation, work procedures and processes
Support the commercial department in identifying additional opportunities to better serve our customers.
Assist the Director Product Development in strategical Project planning.
Requirements:
Successfully completed a relevant BSc or MSc degree in a technical field.
+ 7 years of experience in project management in a complex and technical environment is a key requirement
Knowledge of semiconductor fabrication technologies
Knowledge of optical telecommunications or optical Sensors (lidar, medical, structural monitoring)
Desirable green/black belt or PMP certified.
Strong analytical and creative thinking skills for effective decision-making
Strong communication skills & able to present at different audiences at stakeholder levels both internally as well as customer-facing.
Ability to plan strategically as well as execute on tactical day-to-day activities
Ability to effectively manage crisis and drive the team to find quick solutions to critical problems
What we offer you
A unique chance to enter a mid-sized (100+ people) thriving and growing company, at the centre of a new revolution in Photonics, and with the opportunity to develop yourself along with our growth.
An international, talented, and open-minded team were teamwork and ownership are highly valued.
Opportunity in personal development and potential growth to managerial positions.
Not a single boring working day.
Are you interested?
Please apply via the button or send your motivation letter and resume to: careers@smartphotonics.nl attn. Ilse de Graaf. (senior recruiter)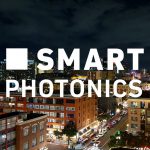 We are looking forward to your response!
Apply for this job