Job description 
We have an exciting opportunity for an experienced Senior Yield & Process Engineer to join our Vertical Integration team based on the High-Tech Campus in Eindhoven. Are you ready for your next adventure? We are looking for a colleague who can help us with the development of the next generation of photonic integrated Chips. You are a senior, hands on, relationship person who is data focused, however at the same time able to see the actual problem and work with the rest of the team to make improvements.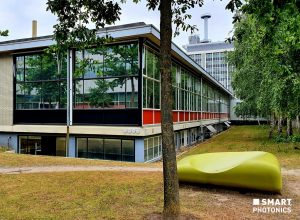 As our senior yield and production engineer you are the driving force behind improving our line yield, understanding the root causes of technical issues, and reducing our cycle time of our wafers in the manufacturing line.
Job responsibilities
Work closely with the team on developing metrics, root cause analysis and yield development and improvement.
Serve as a key role in identifying and implementing new methods for yield analysis
Bring strong troubleshooting skills, ownership & quality mindset
Have a good understanding of line yield, in-line trend shift and new product introduction (NPI)
Define process windows that ensure high electrical yield, based on available and experimental data.
Use knowledge of semiconductor device physics, electronics, and semiconductor manufacturing process to explain and resolve yield issues.
Capable to Design, execute, and analyse complex experiments.
Make decisions about large scale changes.
Communicate technical information to senior leadership
Understand our 3-5 semiconductor processing including MOCVD, FEOL and BEOL.
We are looking for a person who has/is
BS or MS in physics, electrical engineering or close related field.
6+ years of work experience in the semiconductor industry involved in Yield and Product engineering.
Visible experience in analysing complex data
Analysis skills, including yield analysis, electrical device characterization, yield issue investigations, data mining, DOE and SPC.
Programming and/or scripting experience is a plus.
Flexibility to tackle challenges in a scaleup
Apply a broad foundation of knowledge to identify methods of investigation and study.
Ability to prioritize and execute on multiple projects simultaneously
We offer
A key position in our vertical integration team with plenty of room for growth and personal development. Beside this you will be able to make a huge impact in the next generation of Photonic Integrated Chips.
At SMART Photonics you will work with talented and passionate people in an informal, sincere, and open culture. Being part of our scale-up means you will have a broad and entrepreneurial role in a dynamic & exciting environment with the opportunity to grow rapidly alongside our company's growth while you truly see the results of your efforts and added value. We keep our processes simple and functional to stay agile, also in our growth from lab to fab in the coming years.
Are you ready to join us and develop SMART Photonics into a market leader?
Interested? 
Did we trigger your enthusiasm? Then hit the application button! Still in consideration? Feel free to reach out to our Recruiter Ilse de Graaf.
Apply for this job